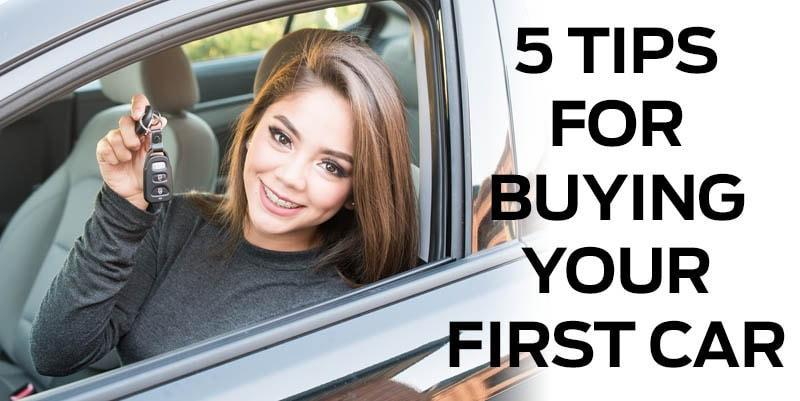 1. Consider new vs used.
Obviously the biggest pro of buying a new car is that it is...well...new. However, there are pros to used as well, especially with programs like Certified Pre-Owned from Ford (most manufacturers will have similar programs). I can't speak for other manufacturers, but Ford's program puts each used car through a battery of inspections and tests. If the car or truck passes, then we recertify it with a strong factory warranty.
2. Check car history.
I don't need to explain to you that the internet is a valuable source for reviews and info about a car or brand. Good ol' Google will give you tons of resources, but I've linked a few at the bottom of this article as well. If you're considering a used vehicle, make sure to check the vehicle's Carproof. Carproof reports can show how many owners the vehicle has had or if it's ever been in an accident or had insurance claims on it.
3. Know your budget and do your best to stick to it.
Car purchase options can get confusing quick, and some sales people will try to capitalize on your ignorance. (Who has time to learn all this stuff anyway?)However, you easily know 80% of what you actually need, with only a bit of effort.

Here's the basics:

Financing - you take out a loan, either from the manufacturer of the vehicle or from a bank, and purchase the vehicle. You then pay back the loan, like a home mortgage. At the end, you own the vehicle. During that time, you will often have a warranty for repairs, but after that you're on your own.

Leasing - with leasing you are only responsible to pay for a portion of the vehicle's sale price. This is determined by a number called a residual value. For example, if the residual value is 50%, then over the length of your lease term you are only paying for 50% of the vehicle. Leasing is a flexible option because it can allow you to commit to a shorter term with similar payment as a longer term finance, but with the option to return or buy your vehicle at the end.

Ultimately, thinking in terms of a monthly payment is best. You may want to pick up something flashy and full of cool technology, but to avoid future upsets, ask yourself, "Can I afford $400 per month?"

For your research, I attached a great "finance vs. lease" calculator at the end of this article.

4. Establish transportation needs.
Are you looking to park in tight spaces and use as little gas as possible? Compacts like the Focus or Fiesta and their competitors are your best bet. Are you going to be going dirt biking on the weekend and need a truck to haul your gear around? Pickup trucks like the Ranger and F-150 will do the job for you. Are you planning on going home to do laundry once a week? An Ecosport or CUV will have the room for that job, but be easy on gas the rest of the time. Being realistic about what you actually need will prevent you from spending extra money on a vehicle that you don't really need. Save that extra money for ramen and beers.
5. Make sure you drive before you buy.
Once you have narrowed down your options based on your needs, wants, and budget, take the time to drive the vehicle. It is a crucial step to ensuring the vehicle is right for you. Take note of seat comfort, ride height, steering feel, on-road performance, etc If it is a used vehicle this step is especially important, to make sure there are no noticeable mechanical issues that require attention.
Additional Resources:
Wheels.ca
is a Canadian review site that has a team of inhouse writers and reviewers that gear their reviews more towards Canadians (winter, outdoors, etc.) than other sites.
The government of Canada keeps
this calculator
around to check the costs of vehicle financing vs leasing.