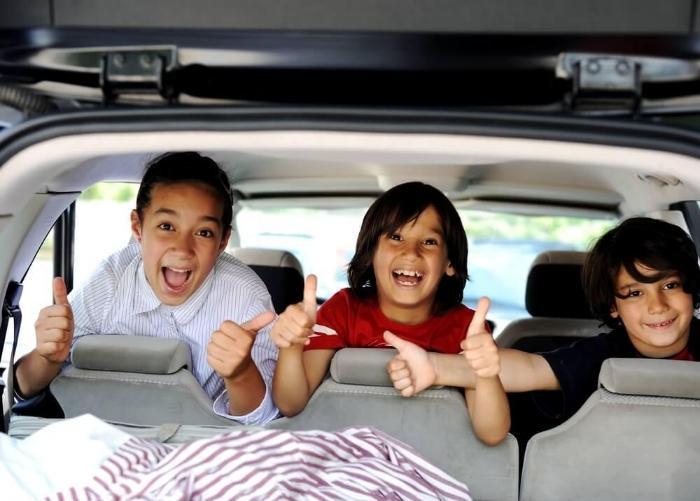 March Break will soon be here and now is the perfect time to get ready for your family adventures by making sure your vehicle is up for the job. Here are some helpful recommendations to help your vehicle get March break ready:
Service Your Vehicle
Before heading out on the road you want to be sure that your vehicle is safe and in good working order.
We highly recommend having a spring service performed. This could include:
Regular scheduled maintenance
- In accordance with your owners' manual, regular service may need to be performed in order to validate your warranty.
Oil Change & Fluid Top-Up
- After a long winter, it's a great time to come in for an oil change and have your fluids checked.
- You want to ensure that your window washer fluid, engine coolant, transmission fluid, brake fluid, and power steering fluid levels are correct.
Tire Rotation & Alignment
- Having your tires rotated will ensure that the tread is being worn evenly. This will help with better steering, reduced vibrations, and longer tire life.
- We recommend having your tires rotated, and their pressure checked, every time you get your oil changed.
- For your safety, making sure that your brakes are operating effectively is extremely important. You want to make sure your brake pads, drums, and rotors are inspected and in good working condition.
Exhaust & Muffler Check-up
- Ensuring that your muffler and exhaust is operating properly will help to reduce your car's noise, ensure that carbon monoxide isn't leaking into your cabin, and control the backpressure of your engine to improve your engine's performance.
Protect the Inside of Your Vehicle
Every parent knows that kids have a tendency to spill food and drinks in cars. At Wayne Pitman, we have ways to help protect your fabric and leather interiors from dirt, grime, stains, and other sticky stuff.
We recommend having your seats treated with our special fabric and leather protect products. That way, when something inevitably spills, you can wipe it away with ease.
The part of your car that probably gets the most abuse is the floor. We are an authorized
WeatherTech
dealer, and highly recommend installing WeatherTech floor mats in the front and cargo mats in the back of your vehicle.
These amazing floor mats were developed using state-of-the-art technology to data capture and reverse engineer complex vehicle geometry such as floor surfaces, cargo areas, window openings, and fenders to create high-quality floor mats with a wide range of interior protection options for all types of cars, SUVs, and trucks.
Adding these mats to your vehicle before your March break arrives is highly recommended — and our amazing team in the parts department will help you find the right mats for your vehicle.
Expand Your Storage Space
Travelling light is tough to do when your packing for a trip with a family. If fitting all your bags into the trunk is like a game of tetris, then we suggest adding a
Thule Cargo Carrier
to your roof and save yourself hours of hassle.
Thule is the undisputed leader in cargo carriers and their roof racks and roof boxes are aerodynamic, smart loading, and heavy-duty.
Strong enough to handle extreme heat, cold, damp, sunlight, chemicals, and even an accident, these carriers will help you pack everything you need to enjoy your March break outings.