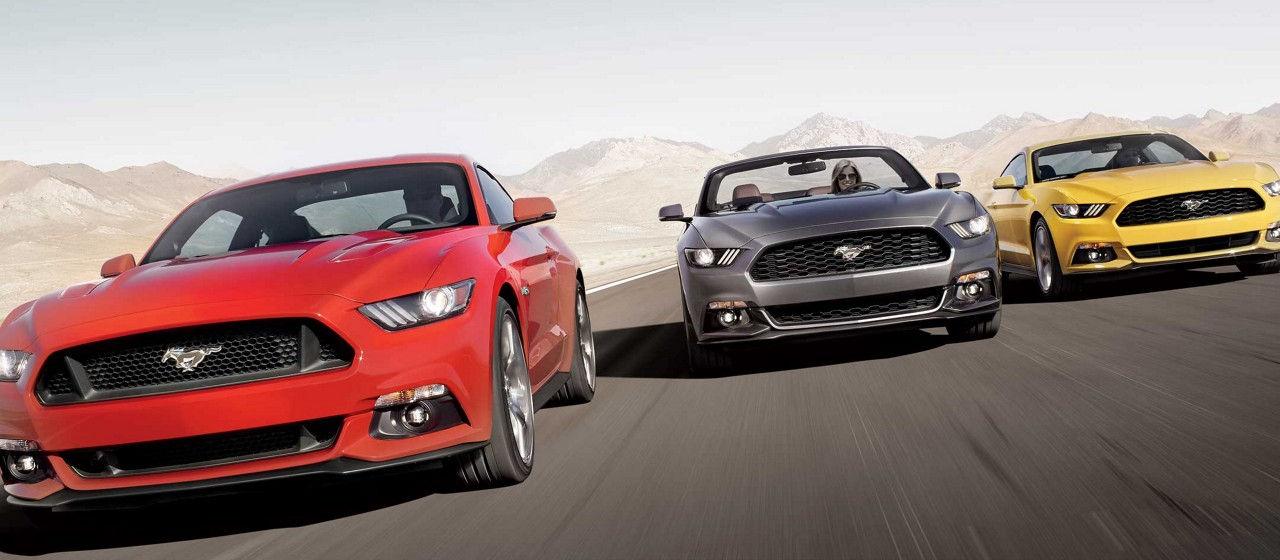 The Ford Mustang debuted in 1964, and was named after the NAA P-51 Mustang (WW2 fighter aircraft) — not the horse as many people believe. The Mustang ignited a muscle car generation of drivers. More than 50 years later, Ford has introduced seven distinct generations of the beloved 'pony car' and the demand continues to increase, with the sports car being sold in over 140 countries.
Ford Mustang
The galloping wild horse, the slightly recessed headlights sloping towards the rear of the car, and the overbite on the grille gives the Mustang the iconic, aggressive, in your face attitude that customers have loved for over half a century. The Mustang's unique and iconic style does not compromise performance for affordability.
The team at
Wayne Pitman Ford
are loyal fans of the Mustang. The design has evolved over the years, but the car continues to deliver the same exceptional performance, making it one of the top sports car models to remain in production for over five decades.
A Safer Sports Car
Fast, powerful cars require exceptional safety features and people often worry that safety will come second to sleek design. This isn't the case with the Ford Mustang. The Mustang continues to deliver optimal safety features and has earned an excellent, five-star safety rating. The Mustang comes equipped with impressive features including:
o
A programmable key fob that allows you to configure your vehicle's safety settings, even when you aren't behind the wheel. You can easily set the maximum speed limit, a seatbelt reminder, and the volume of the audio system.
o
Thanks to a screen set in the centre console, it's now easier than ever to see what's behind you with this camera — it even features visible lines to help you reverse into small spaces.
o
These automatic wipers spring into action when moisture is detected on your windshield, and they adjust their speed based on the conditions.
An Engine for Your Driving Style
Ford knows that each customer has a different driving style, and they pride themselves on providing different trim levels to select from.
Base Models
The V6 is the base level Mustang, supplying 300 horsepower along with 280 pound-feet of torque. In comparison, the EcoBoost has a twin-scroll turbocharger and supplies an impressive 310 horsepower and 320 pound-feet of torque, giving you that "back of your seat" feeling of acceleration.
Need for Speed
The GT trim level brings you the Mustang's famous 5.0-litre V8, which pushes the performance level up to an adrenaline pumping 435 horsepower and 400 pound-feet of torque with a 5.0-litre V8.
Your Mustang
As Mustangs run wild and free, so too can your Ford Mustang with the variety of upgrades available through Rousch Performance parts. Wayne Pitman Ford is a Rousch Performance dealer and will help you build your dream Mustang — and all
Rousch Performance
parts installed by our technicians will not void your factory warranty.
An extensive selections of parts and products are available and include: